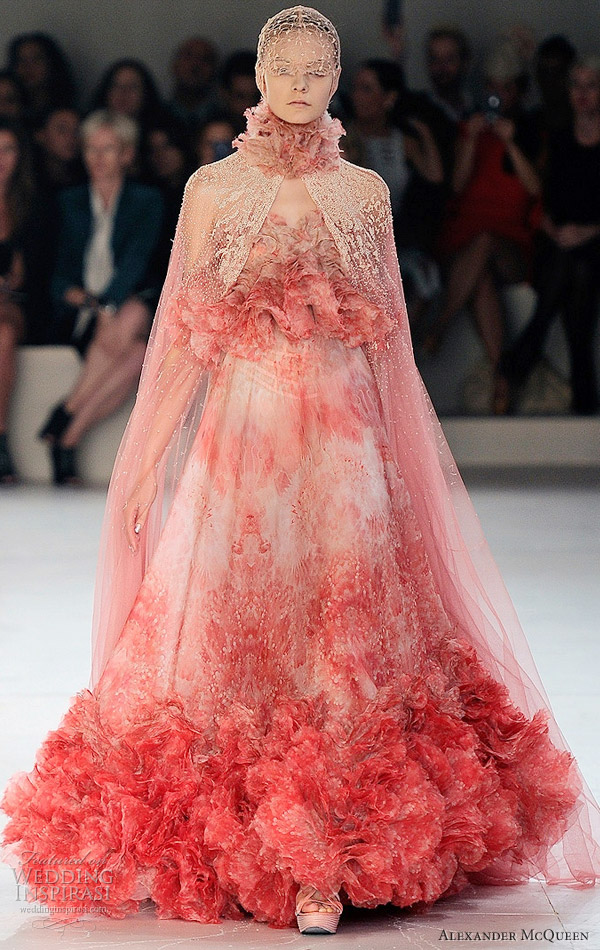 Beautiful textures and colors from Alexander McQueen Spring 2012 ready-to-wear collection. Above, coral dress ruffled hem +bodice and sheer cape; below, gold armored top and ruffled skirt ensemble.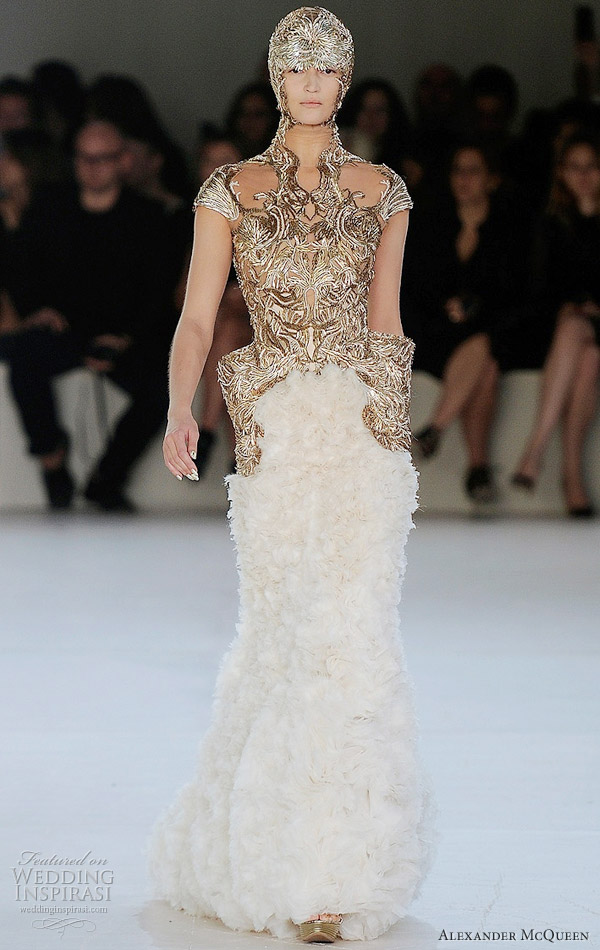 Dresses resembling gleaming aquatic creatures.

Dress with pearlescent scales/feathers, gown with bodice constructed form strands of pearls.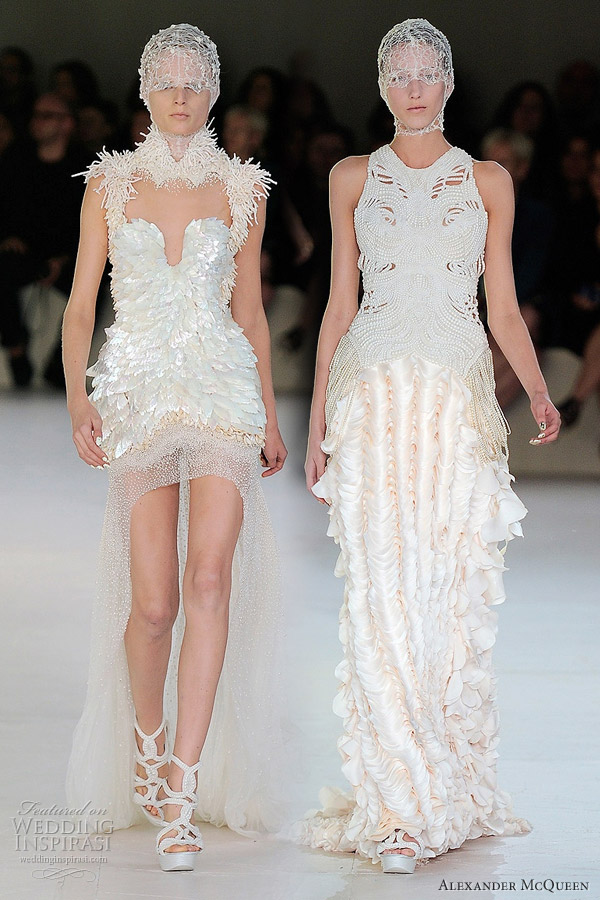 More Alexander McQueen dresses after the jump.
"I was thinking about a woman as an object of desire. We go to such lengths to adorn ourselves that we almost become our clothes or are taken over by them. This is a collection about excess – an exploration of ideals of beauty at their most extreme." Sarah Burton. Below, split neck cap sleeve dress with multi-textured bodice resembling a coral reef.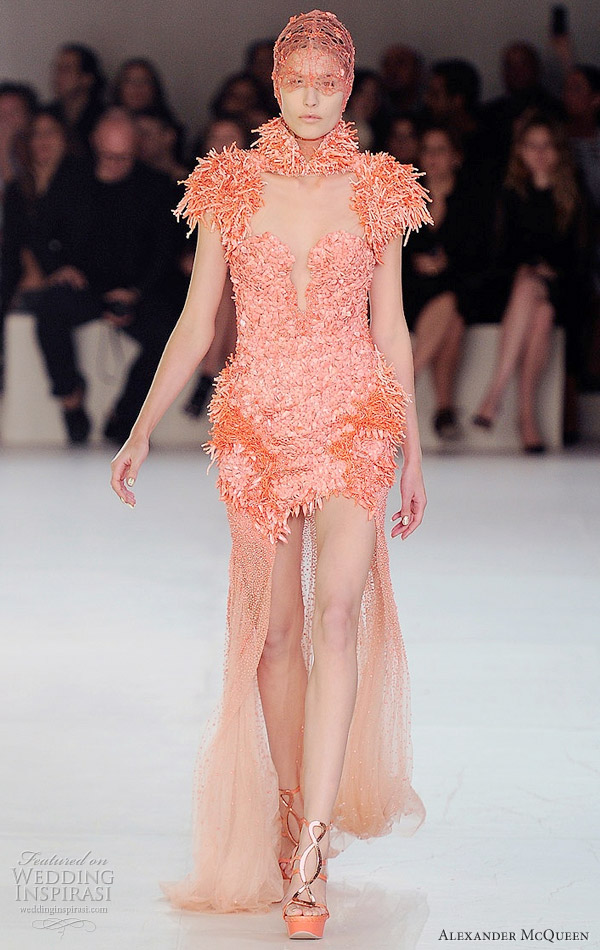 Savage beauties — the softness and femininity of these dresses bridled by cold metallic braces.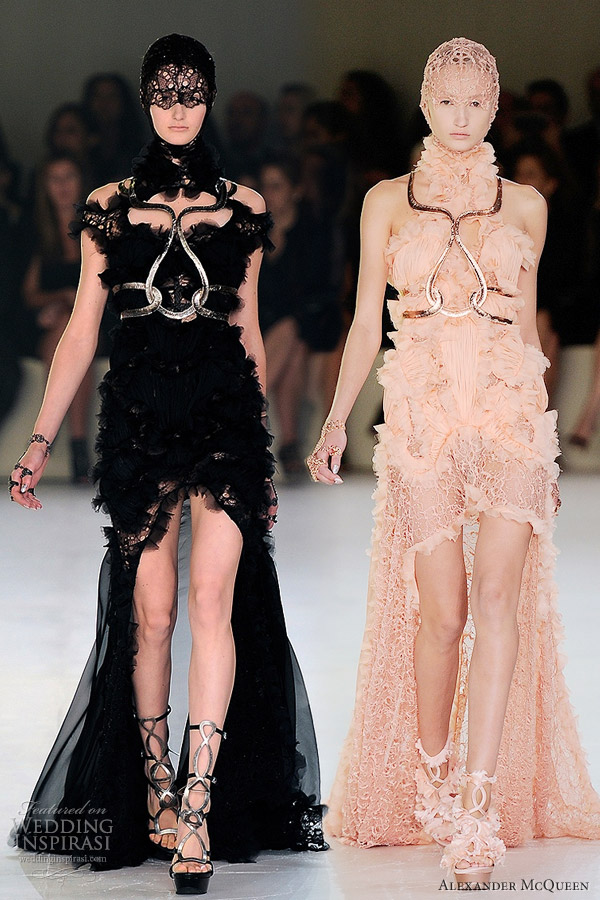 Lavender and beige babydoll dresses made of layers and layers of organic-looking ruffles.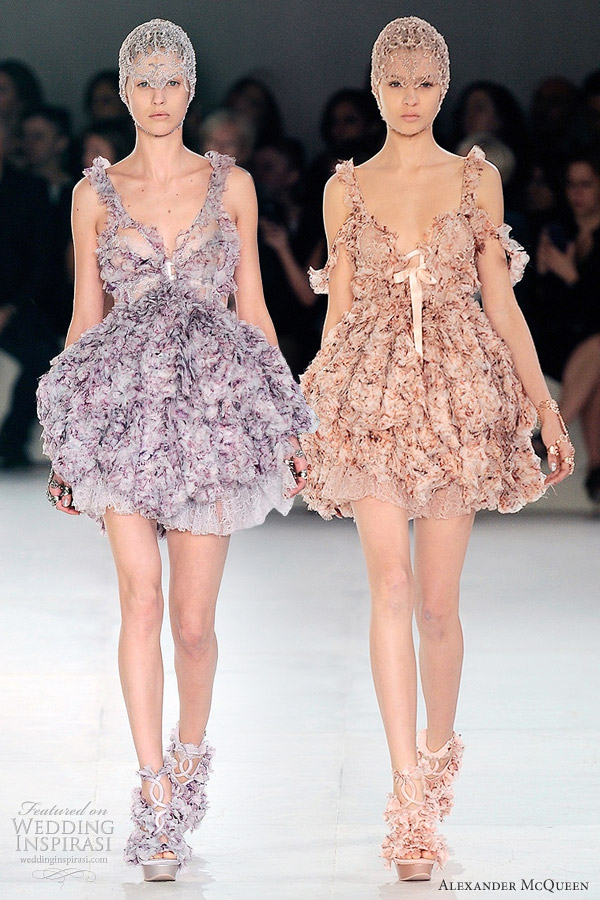 Short dresses with beads, ruffles and cutouts.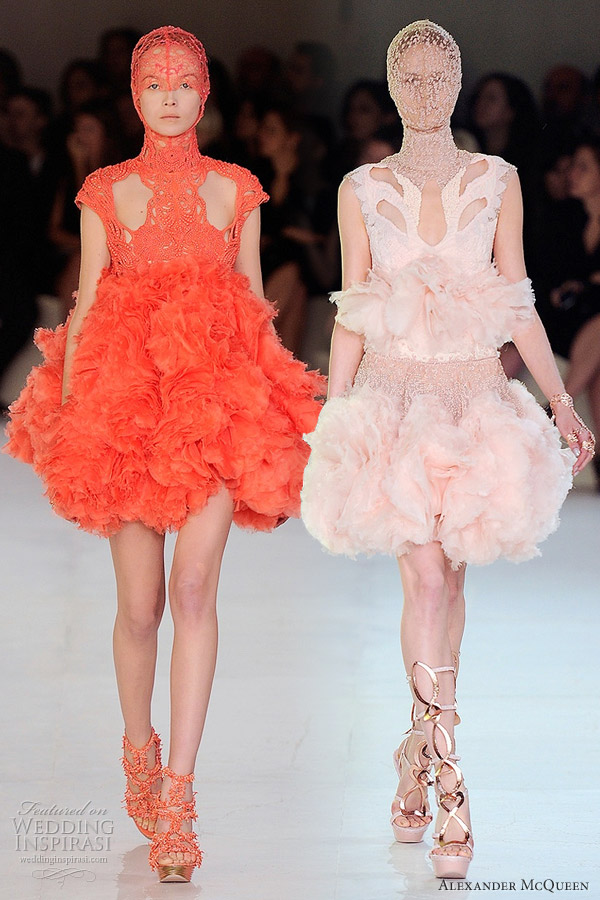 For details, prices and availability, visit
Alexander McQueen
.