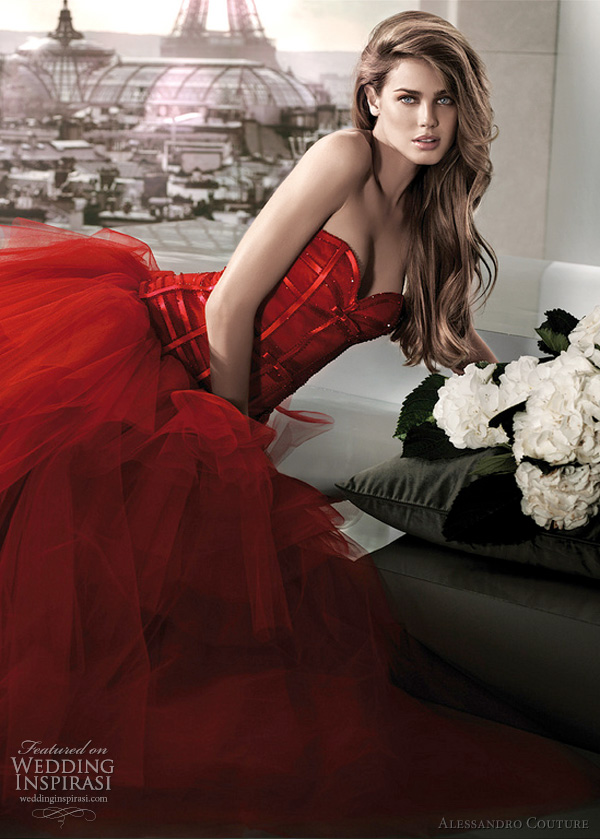 Glamourous wedding dresses in beautiful bold reds and metallic tones from Alessandro Couture 2012 bridal collection. Above, Lilliputiam; below, Lutea.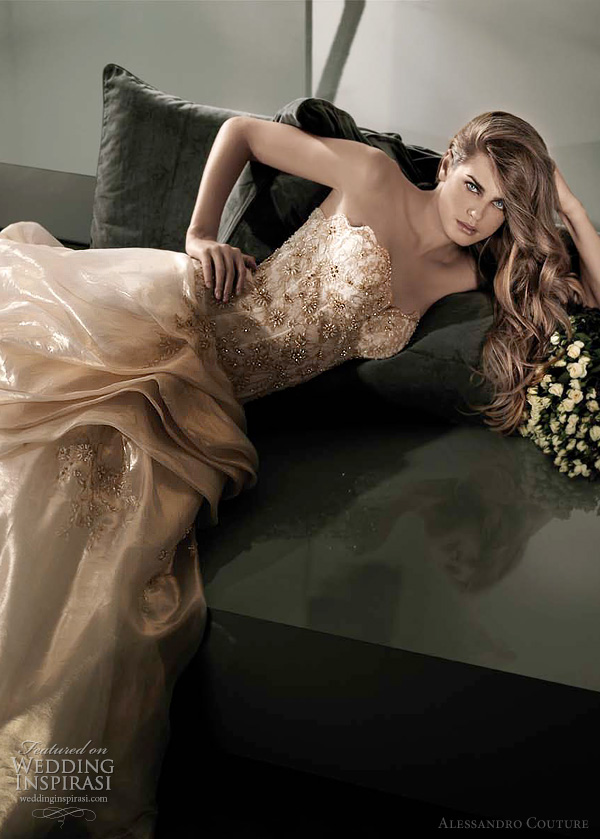 Porturata floral printed gown.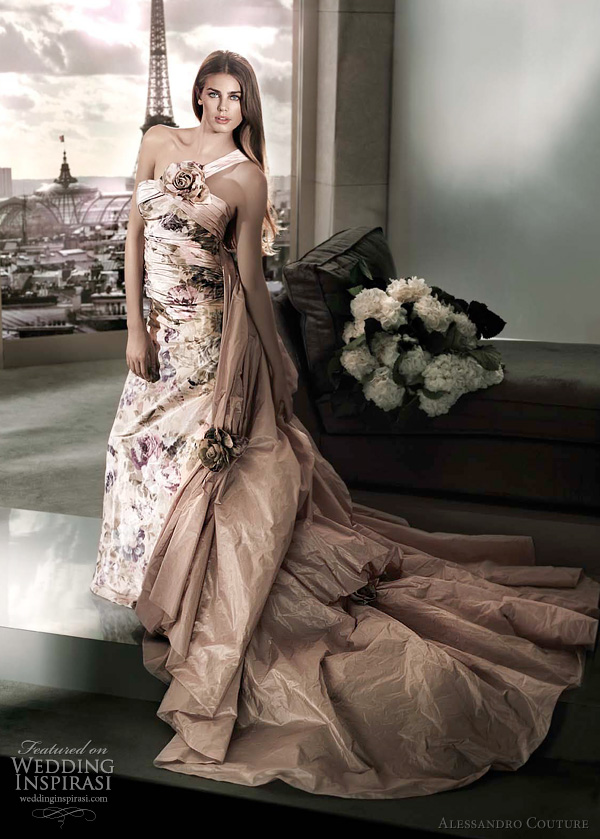 Autumnalia ball gown.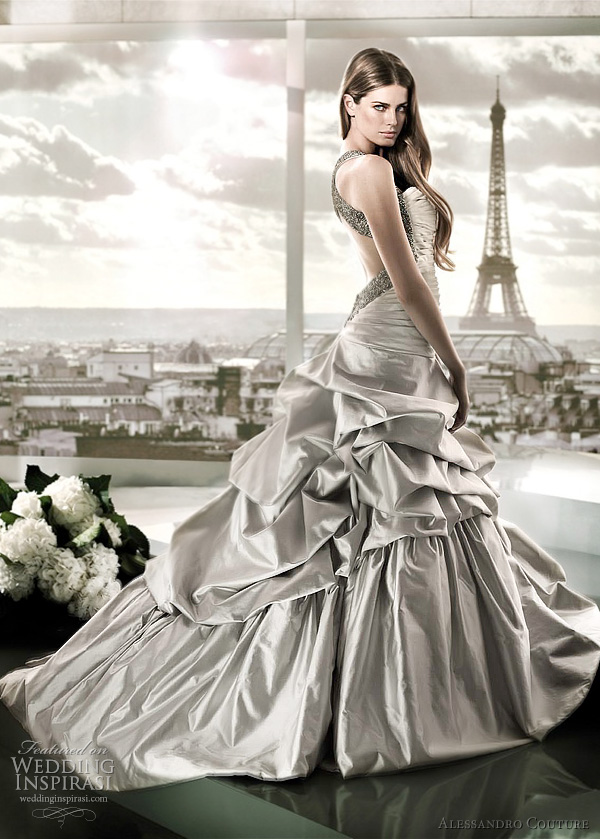 More gorgeous wedding gowns after the jump.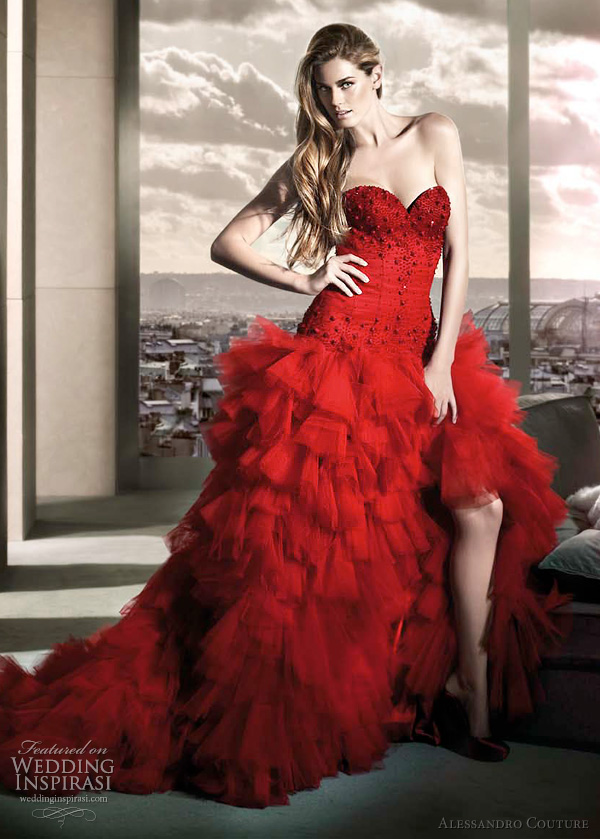 Bold red wedding dresses: above, Listera; below, Latina.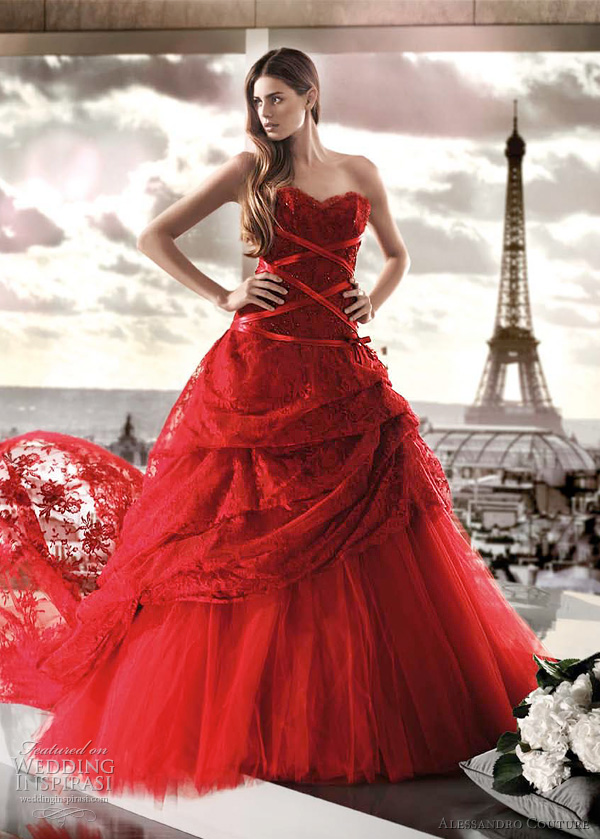 Nina Oro sequinned gown.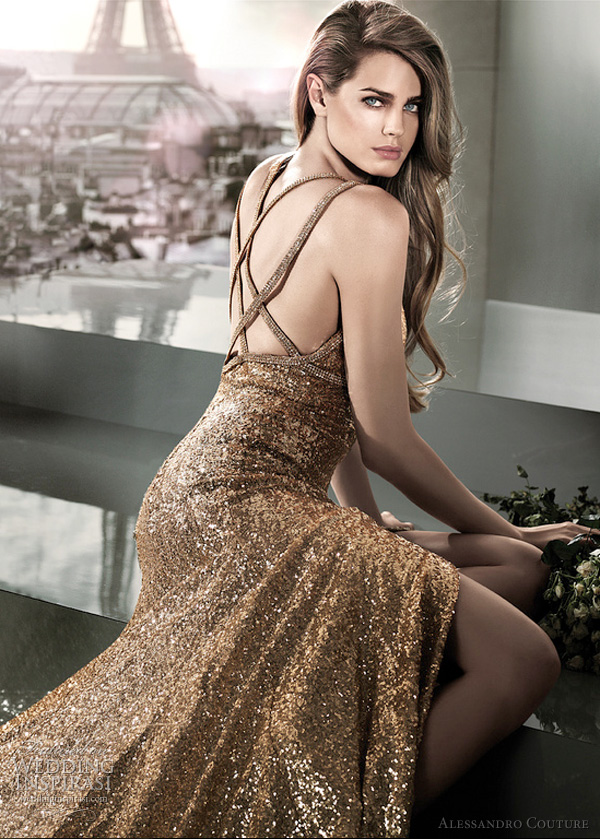 Apollon metallic blue gown with ombre bodice.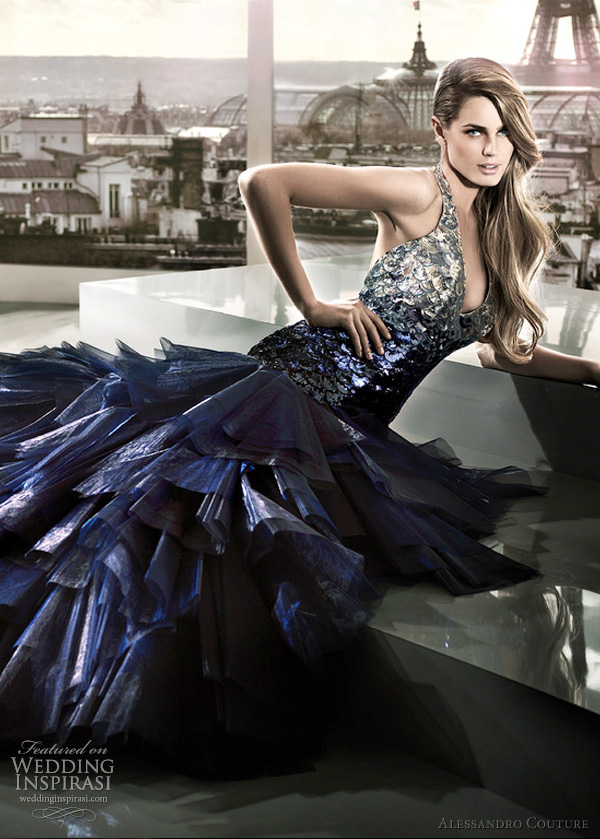 White wedding gowns from the collection (more
Alessandro Couture gowns here
).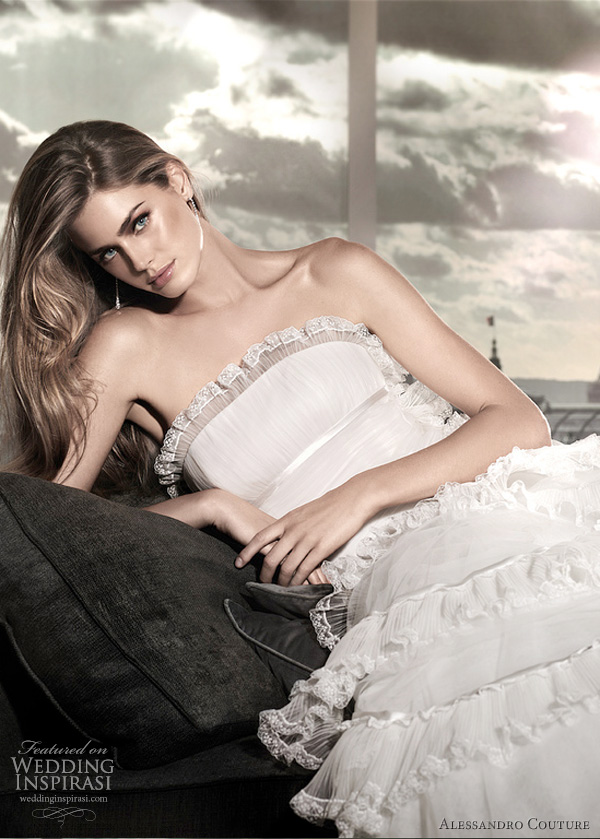 Above, Pulcra strapless gown with ruffle accents; below, Baculum short to long dress.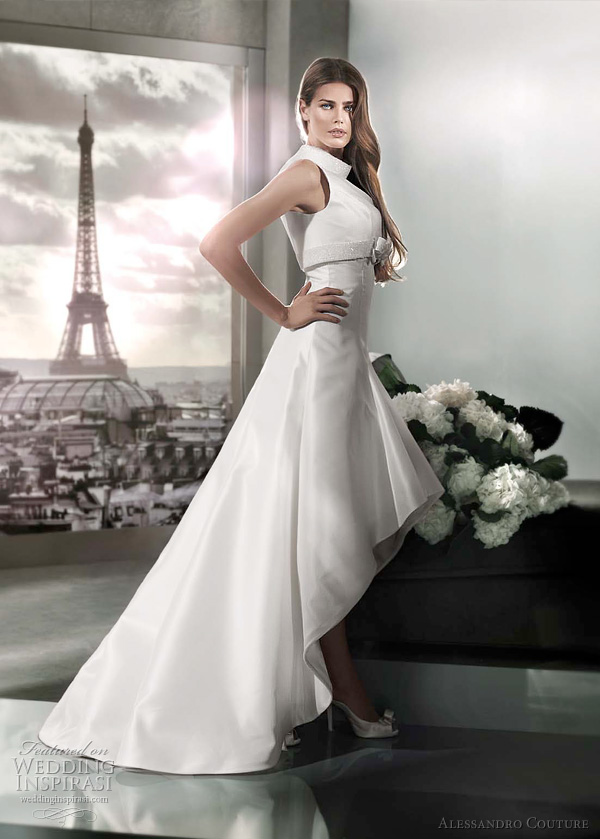 Marea elegant strapless gown with ruched bodice.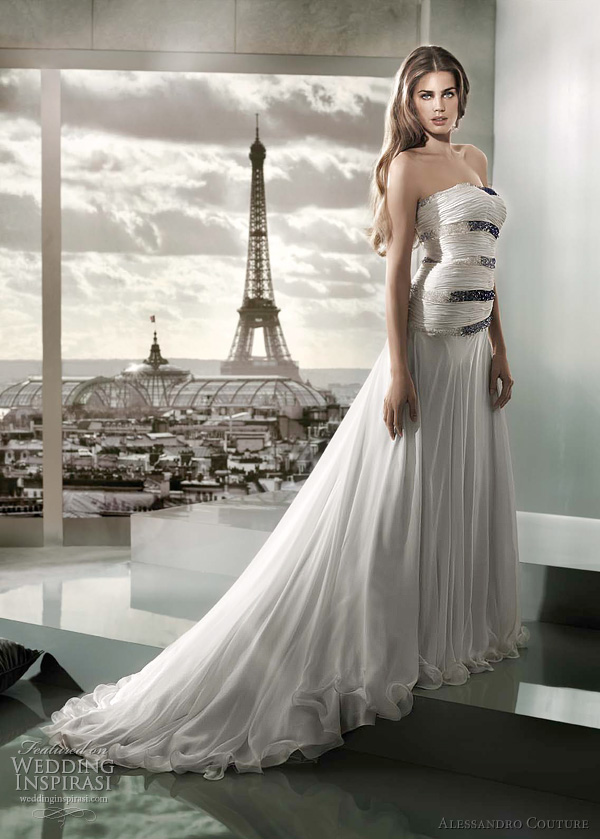 Interdose one-shoulder strap gown.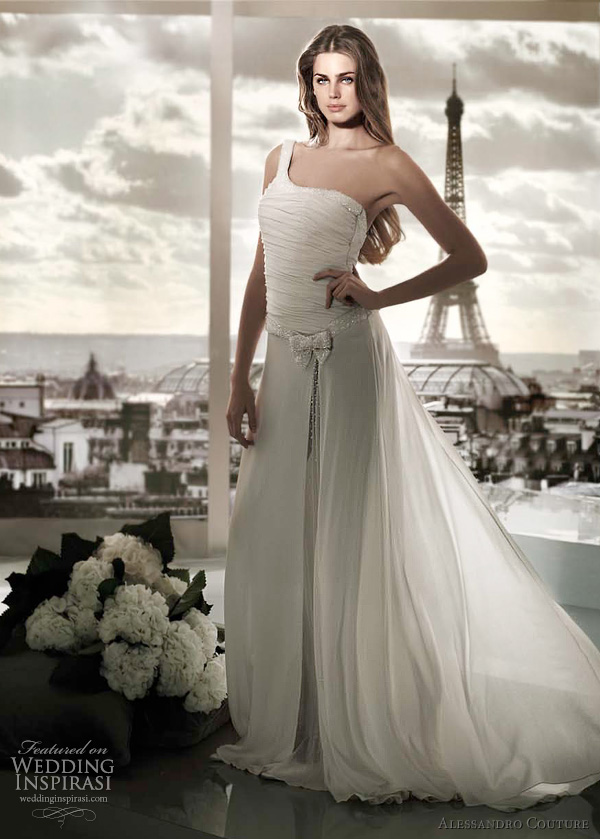 Venustra strapless lace gown with sweetheart neckline.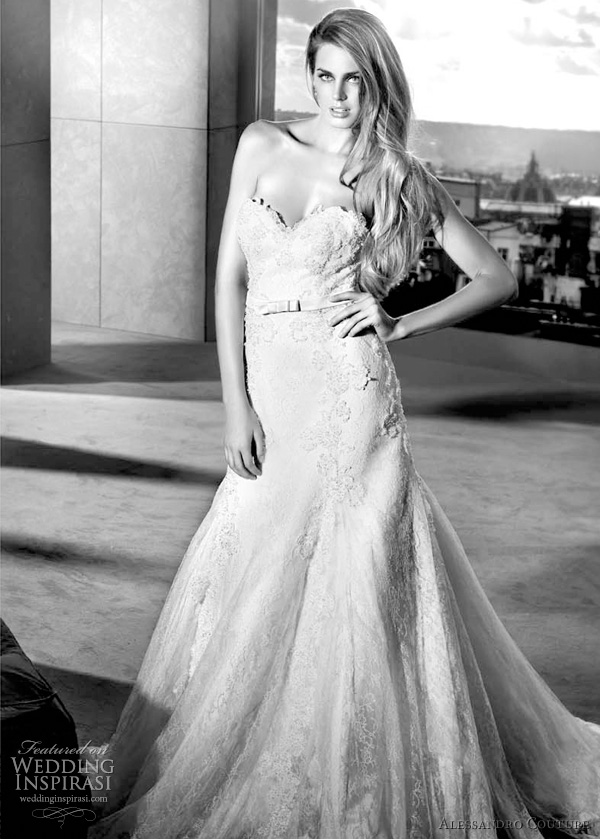 Aromatica strapless gown with beaded bodice.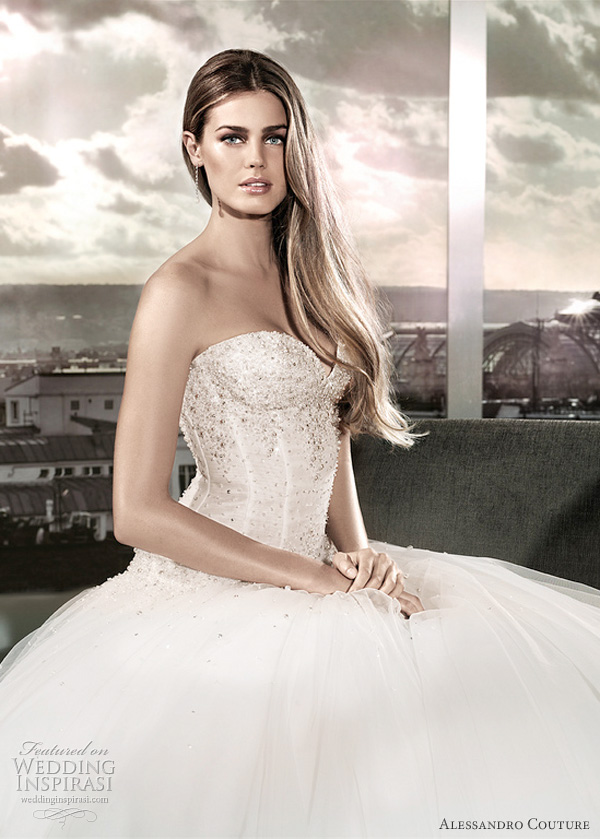 For details, prices and availability, visit
Alessandro Couture
.