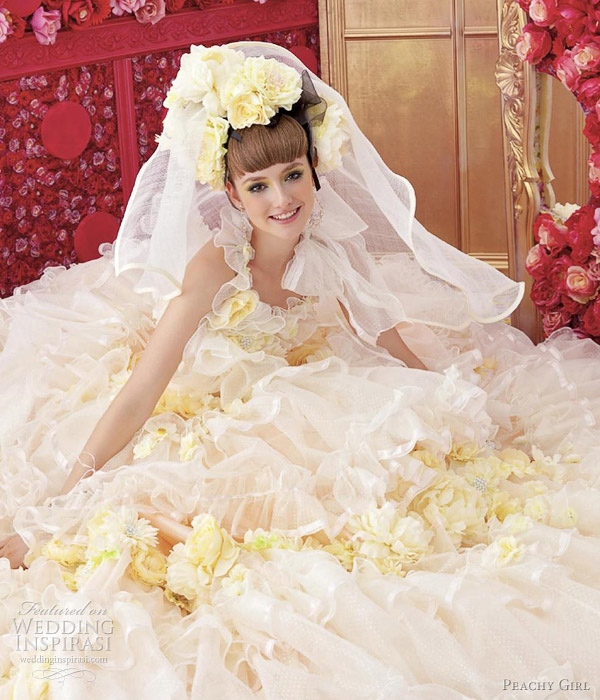 Today's sweet wedding dresses will put you in a festive mood — it's flowers and bows and sparkly things from Peachy Girl's new bridal collection. Above and below, ruffle halter neck ball gown with yellow flowers accenting the voluminous skirt.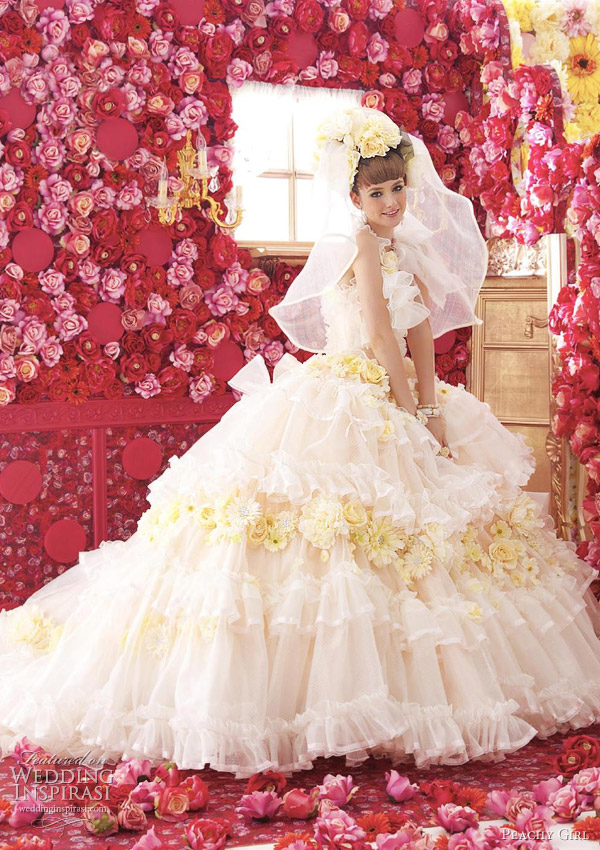 Frilly strapless ball gown with bows accenting the sweetheart neckline and skirt.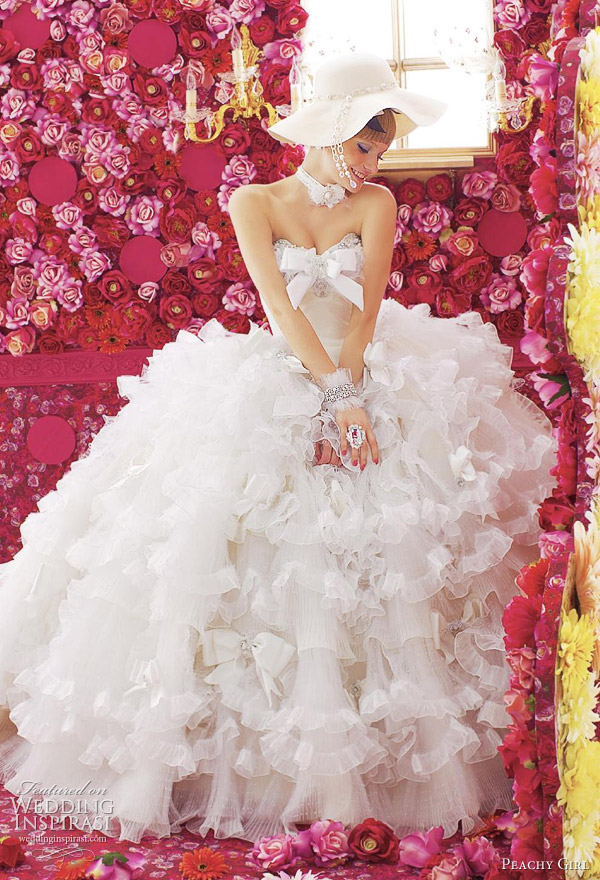 Close-up showing detail of the bodice.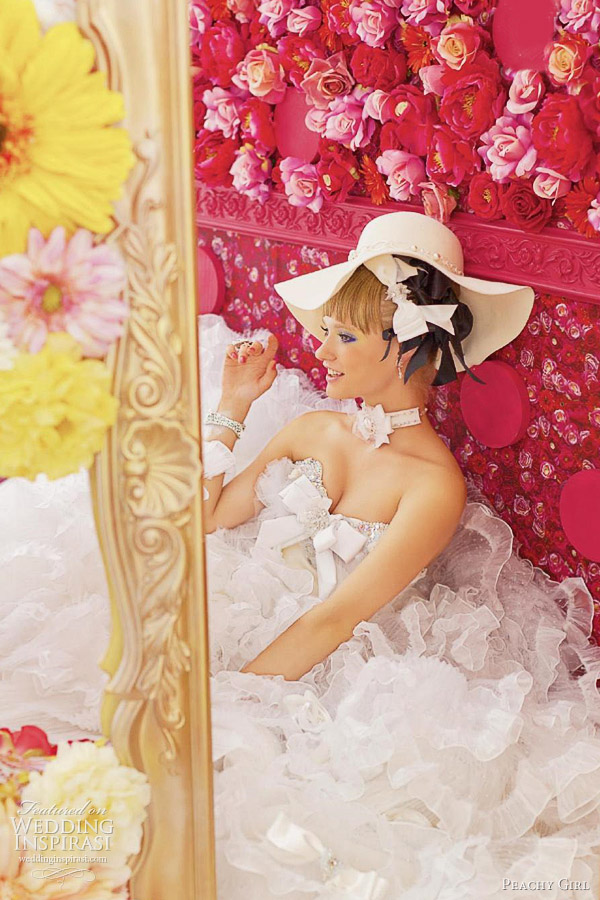 For the bold bride, a black and white version of the dress.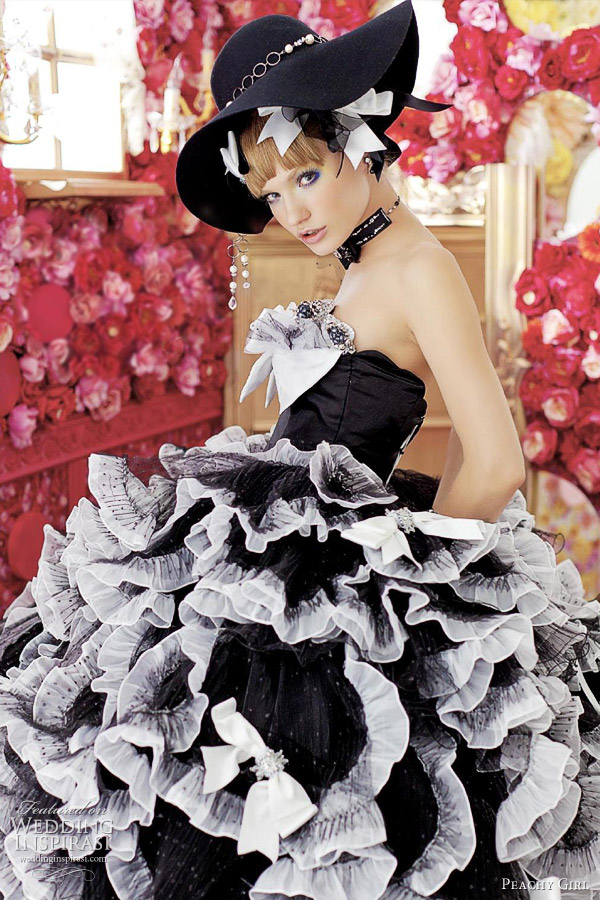 More pretty bridal gowns after the jump.
Full length view of the ball gown.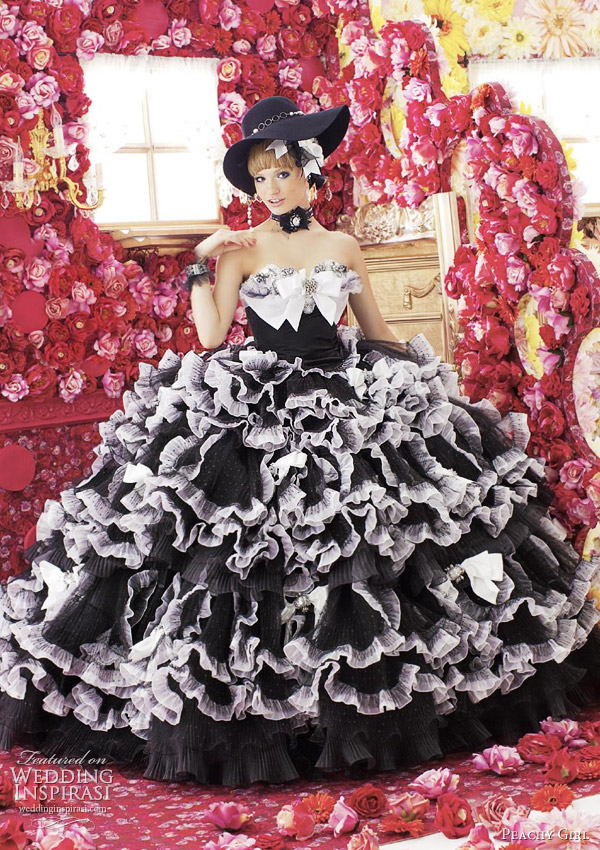 Pink dotted tulle halter neck gown (same design as the first two pictures).
Cute!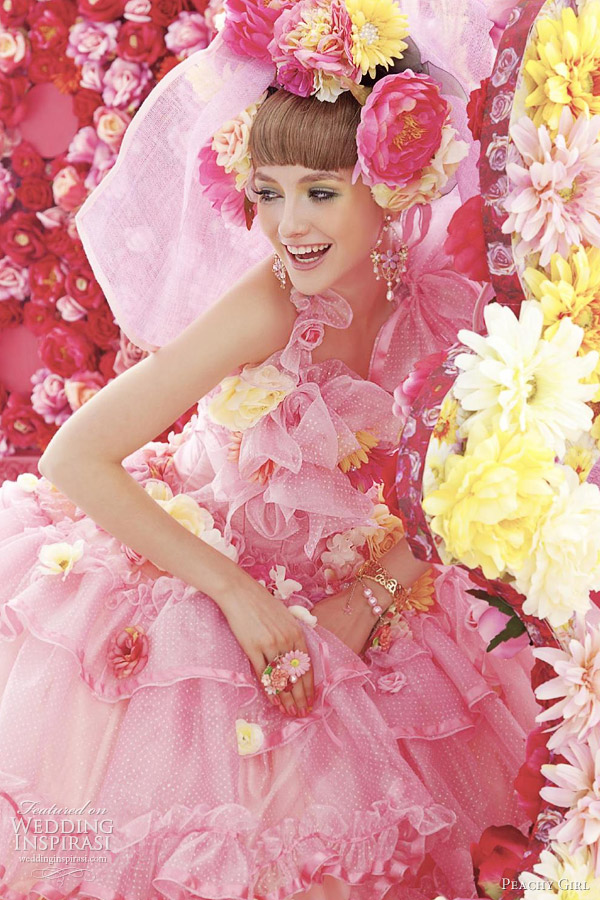 Back of the pink wedding dress.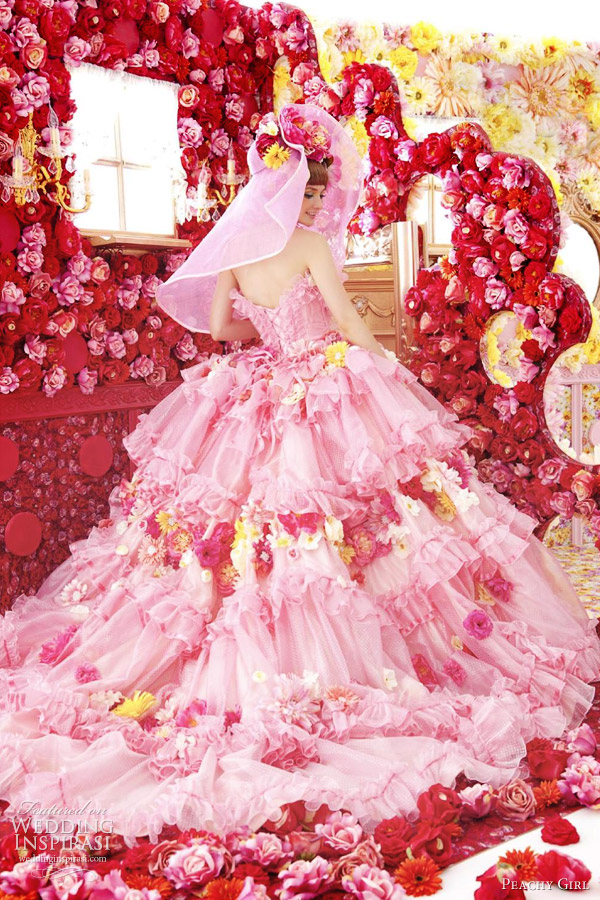 Light blue and white strapless ball gown with large jeweled accents on the bodice and skirt.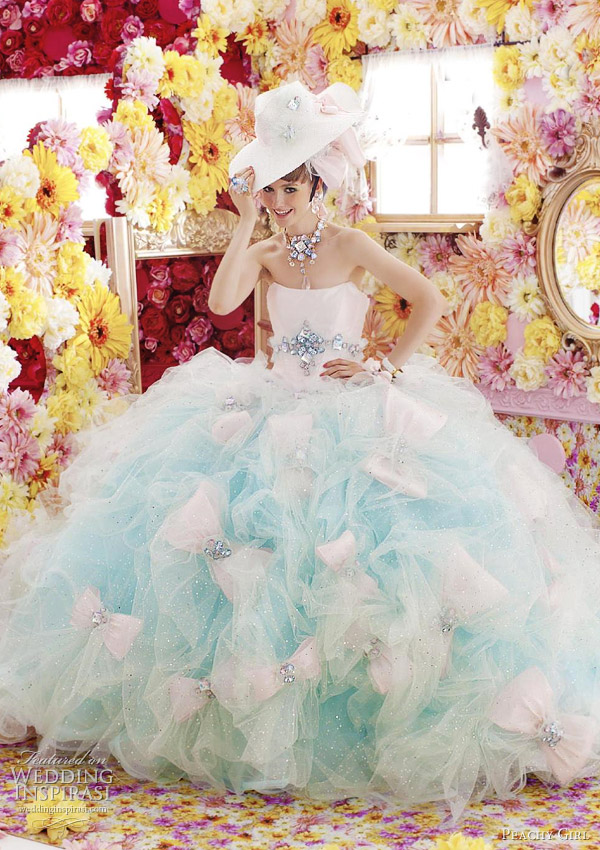 Close-up of the dress showing the crystal-adorned bows.
White ball gown with light blue crystal accents.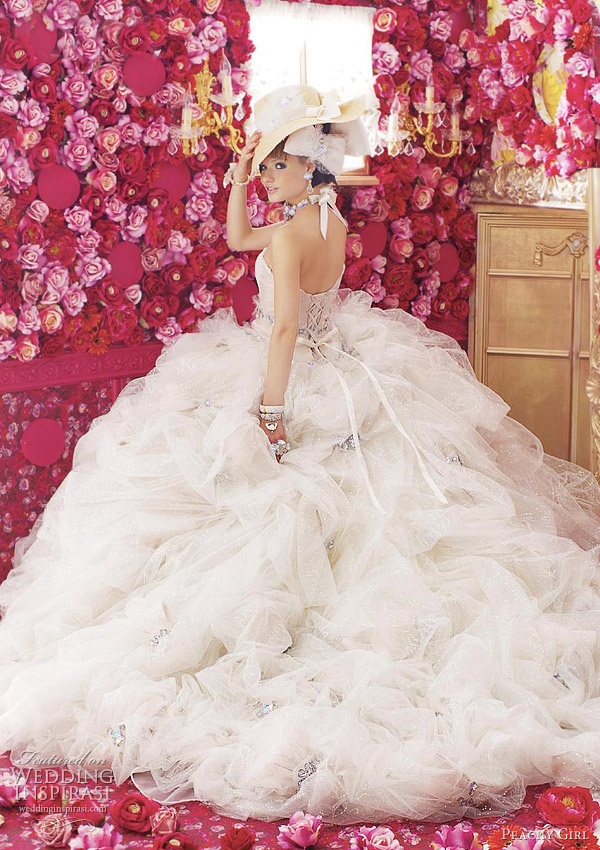 Peachy Girl wedding dresses are available in Japan.